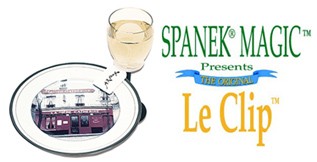 ---

The LeClip Point-of-Purchase Display Waiter is really
an attention grabber. Made of two solid pieces of thick wood,
he stands approximately 3 feet tall. Drilled clear acrylic dowels hold the
LeClip packages while the hand holds a plate demonstrating how the
LeClip is used. This is really an eye catcher!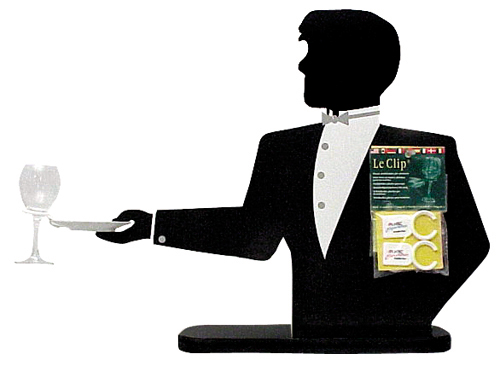 ---
Questions and Answers? Need to place an order? Call Spanek Customer Service between
9:00am and 5:00pm, Pacific Time at 408-446-3000.

---
Back