Remembering
Merle Ellis
"The Butcher"
1934-2010
"A tribute from the Spanek Family"
---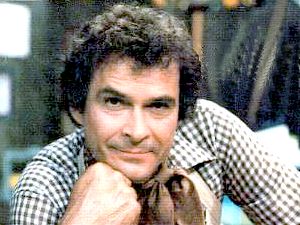 ---
We lost our favorite butcher on January 20th, 2010. What a great friend, comrade and mentor he was to all of us...
We met Merle in the early eighties when he had a syndicated column nationally, called "The Butcher". His message was simple. Every week he would show people how to save money at the meat case, when it comes to buying fresh poultry, meats and fish.
---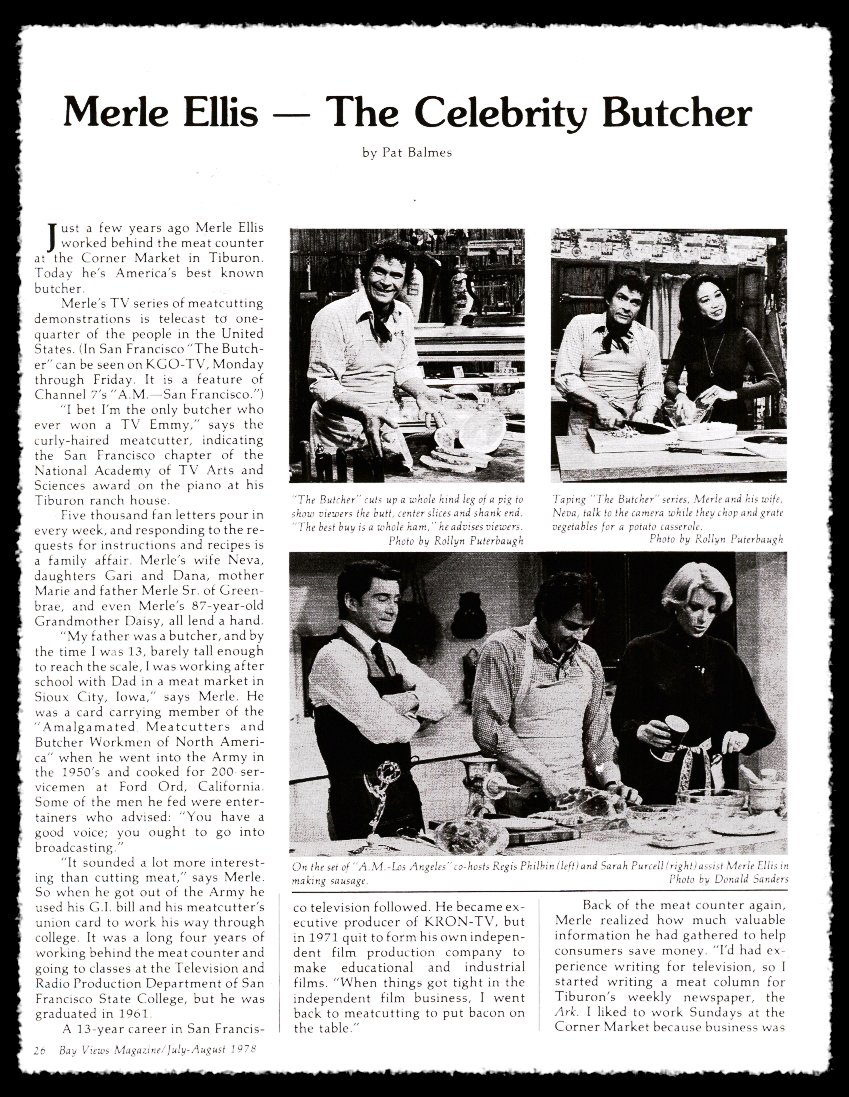 ---
His tips and discoveries took Merle to national and regional syndicated television acclaim with appearances all over the country.
We at Spanek Inc. were one of his many discoveries, and we were the beneficiaries of a lastly relationship for over 25 plus years.
"Don't worry about the people that don't get it, Den. Concentrate on the ones that do, and they'll eventually spread the word for you..."
We're going to miss Merle... but the legacy he left behind in his cookbooks and writing and teaching will move forward and stand the test of time.
"A chicken is a chicken and a cow's a cow... and it's been that way since the beginning of time. You just need to know how to buy it, cut it up and cook it... and that's up to us. We are the ones that need to enjoy it and have fun with it."
We raise our glass of appreciation for such a wonderful and lasting relationship.
Merle was a good friend, a special friend to the Spanek Vertical family, and we thank him for his counsel, support and encouragement through the years.
Adieu my dear friend... your legacy will move forward; we'll see to it.
Dom DeLuise
1934 - 2009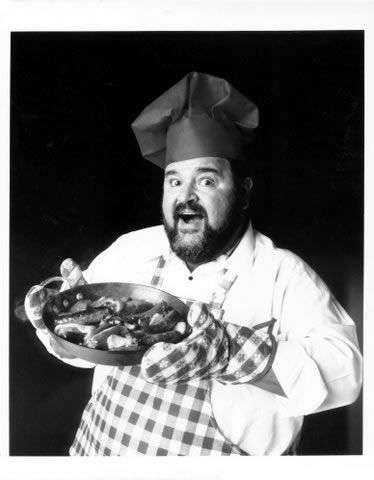 When you create a recipe with Laughter, Love and Kindness what pops out of the oven is Dom DeLuise. We, here at the Spanek culinary worlds, have been blessed to have been able to share a little part of the Dom DeLuise's legacy with our family, friends, and customers.

The Dom DeLuise relationship brought a reason to season, and it came with excitement in every recipe we created together. Our friendship developed into a frenzy of ideas, laughter in the kitchen, and later evolving into our "Kitchen Dudes™" concept. Our dedication was to make cooking fun and "Hassle Free™".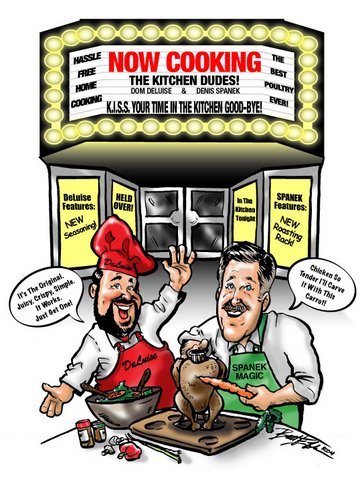 The same delivery Sir Dom displayed in his comedy career, we shared in our culinary side of his life. He put our products and ideas on a pedestal, and pointed to say: "Hey, it works, just get one!" He made it as simple as you can make it.

We wish to thank Dom, the DeLuise family and Elizabeth (Dom's right hand lady) for years of class act support, combined with laughter, love, and kindness.

These key ingredients will be used around here for a long time to come. The bar has been set, and the legacy will continue.

Thanks, Dom, ............we love you!
Click to continue and learn more about The Kitchen Dudes™