capt. greg aragon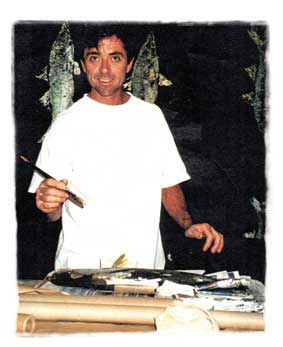 Some 25 years ago, Greg Aragon viewed a Gyotaku rubbing in a Florida art gallery, fell in love with the art, and set about to master the technique.
Gyotaku originated with 19th Century Japanese fishermen, who created fish rubbings as a record of the catch.
Greg Aragon, himself the master of a fishing vessel, has spent decades perfecting this art. His Gyotaku works are collected and exhibited in America and Europe.
To see Greg Aragon demonstrating the technique of Gyotaku, watch this brief video (or for low-speed connections, here is a better-optimized version of the same video).
Copyright © Spanek, Inc.
1-408-446-3000