resale art
This resale art area belongs to you!
This is where you can post artwork you own for sale!
Having been in the art marketing and licensing business for many years, we have had the opportunity to work with world-renowned artists. Hence we know our artists very well.
People world-wide who own original art created by the artists we have represented often contact us to see if we can help them resell their art possessions. This resale art area is dedicated to that purpose. It's your art site!
If there is a piece you would like to sell by one of the artists we have worked with, please contact us for details.
For one reason and another, fantastic art pieces sometimes become available for resale via our past clients. Please contact us and let us know if these images would fit in your home or office. Many are beautifully framed and ready to hang ... and the prices are right...
Current postings by artist
Guy Buffet: The Buena Vista
Signed limited-edition lithograph (#204 of a series of 400; 27" x 22") by Guy Buffet, in beautifully detailed gold-leaf frame. With Certificate of Authenticity from Spanek Galleries. $3,500.00 Call us for details: 1-408-446-3000.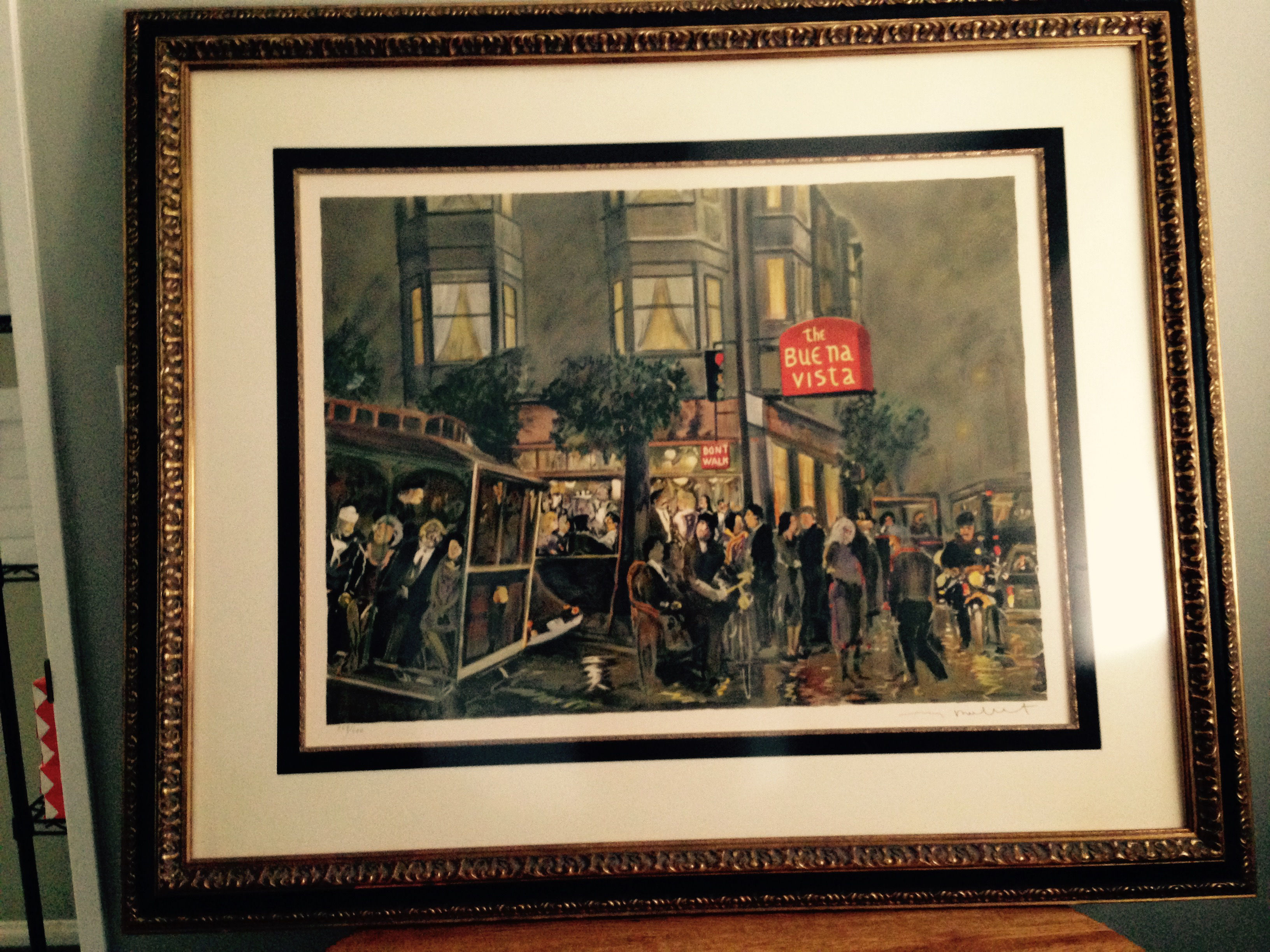 ---
Greg Aragon
Gyotaku

Fish Rubbings

A collector has arranged to offer two original Gyotaku fish-rubbings on rice paper by the Florida Gyotaku master Greg Aragon.

You may also be interested in our Greg Aragon Gyotaku fish platters. Many people use these as decorative art as well as serving platters. Only a few complete sets are still available ; call Spanek, Inc., at 1-408-446-3000 to check the current inventory of these rare collectibles.
---
Guy Buffet Acrylics
Two groups of acrylics on canvas by the great French master of contemporary impressionism, Guy Buffet, The Orient Express and The California Vineyards.
---
André Renoux - Air de Chasse
The last remaining Artist's Proof of this gorgeous 1994 limited edition serigraph, André Renoux, Air de Chasse.
---
André Renoux Oil
An early 1960s oil on canvas by the master of modern realism, André Renoux, La Mère Catherine.
---
Copyright © Spanek, Inc.
1-408-446-3000