h o w - t o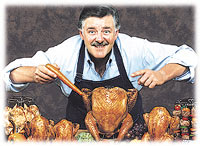 There Are So Many Ways To Use The Spanek Vertical Roaster™ — And They're All Easy!
Questions? Write to us or call us! We'll be glad to help . . . chances are, we know the answer. Because . . .
After all . . . we are the original inventors!

Copyright © Spanek, Inc.
1-408-446-3000